I've watched enough scary movies for now, so it's time to reach into my bookshelf and pull out a few good reads in anticipation of Halloween!  These are the books I would love to read this month so fingers crossed!
Sharp Objects- Gillian Flynn
After reading Gone Girl, I found myself hooked to the inherent darkness of Gillian Flynn's writing so I downloaded the pdf of Sharp Objects. Next I need to get my hands on Dark Places!
Dracula- Bram Stoker

The only vampire book worth reading because the vampire is actually a bad guy not some sparkling, mystic divine handsome creature that the protagonist falls in love with. I'd started reading it a while ago but put it on hold so this would be a good time to resume the literary journey into Transylvania!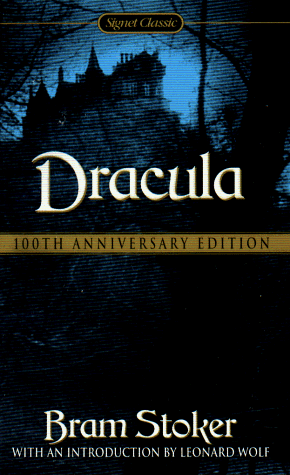 The Shining- Stephen King
This would be my first Stephen King novel and I'm sure if Joey Tribbiani was scared enough to keep the book in the freezer it should be really creepy! (I watch a lot of Friends, as you can see.)
The Graveyard Book- Neil Gaiman
It's the first book to have won both the Carnegie Medal and  Newbery Medal for children's writing and that wasn't even what caught my attention about the book. When I'd first seen it in a second hand book store I'll admit the cover drew me in but the plot seemed so interesting so now I can finally sit down and read it!
Apart from these, I've got some Poirot mysteries and a book on infamous murderers to tide me over this Halloween 🙂
So what books would you recommend for this time of year?